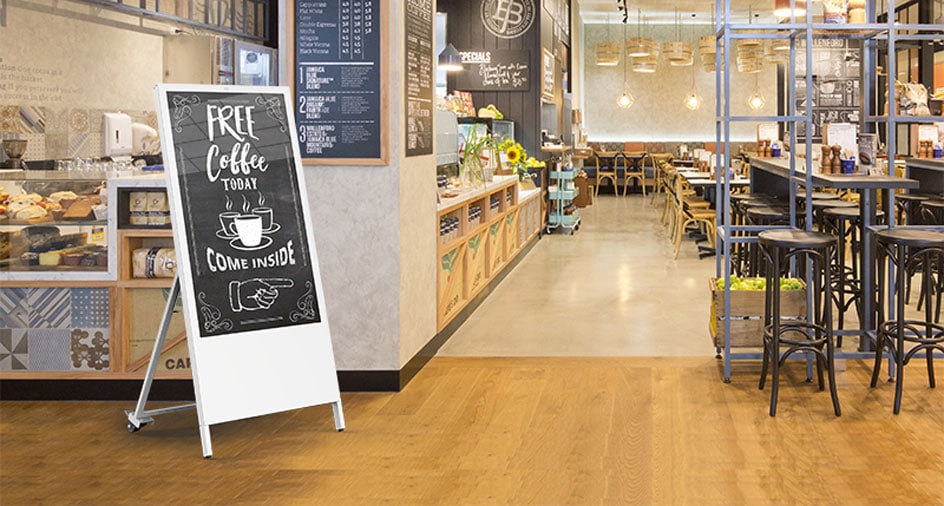 Rechargeable Digital A-Board
49" Screen Size
Integrated lithium-polymer battery
High Brightness 700cd/m² Screen
Integrated castors
User Friendly USB Plug & Play HD Media Player
Stylish white frame
Freestanding
Single Sided Portrait Format
Optional Network Upgrade for LAN, WiFi or 4G
Over 12 hours running time
Stand out from the competition with our innovative battery operated digital A-Board. You no longer need to be tied to a mains lead to get your message across.
With over 12 hours running time, and a display that up to three times brighter than a domestic TV, the Rechargeable Digital A-Board is ideal for advertising in brightly lit public areas.
The freestanding display comes with a 49" high quality portrait digital screen built in and the content can be updated via a USB memory stick as standard, or it can be upgraded to work over a network if required.
Customer Reviews
Ford '...we were delighted with the product and service you offered us.'
You might also be interested in these related products
What to do next?