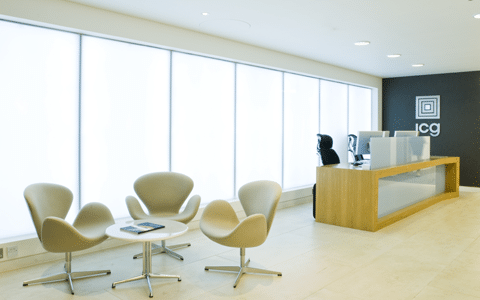 LED Feature Wall
Custom made.
Large format.
Illuminated with LED light panels or individual LEDs.
Bright and Even LED lighting.
RGB colour changing, colour temperature & dimmable options.
Choice of front panel e.g. glass, polycarbonate, marble.
With or without graphics.
Can be recessed.
LED feature walls are an innovative and stylish way to produce a large expanse of lighting across walls or surfaces in areas such as offices or high end retail units, or essentially to illuminate any large flat surface using a range of LED lighting methods; with plain white diffusers, special pattern effects or the application of large format graphics.
These large format feature light walls are the perfect solution for shop fitters, architects and interior designers looking to realise large areas of lighting often within recesses or confined spaces.
The LED feature wall can be produced in various ways from a slim line 40mm deep wall mounted system with an opal polycarbonate face up to 3m x 2m in one piece, through to a completely custom fully glazed wall butted together to go to potentially any scale. The specification of the LED light wall can also be adapted to illuminate custom made furniture, kitchen splash backs, floors or wall dividers.
LED feature walls are illuminated, as standard, using high bright white LED light panels to ensure an even light at thinner depths or backlit with high bright white LEDs where larger depths are viable. RGB colour changing LED and light wash options are also available. The feature light walls are offered with opal diffusers to the face to ensure a clean and even light distribution; these can be opal acrylic, polycarbonate, frosted or toughened glass dependent on the application or even a translucent stone.
The LEDs used in the illumination of feature light walls are powered by a low voltage supply giving substantial energy savings in comparison to traditional lighting.
Options for RGB colour changing LEDs, motion sensors, timers and dimmable ballasts enable the user to have full control of the visual effect of the feature light wall. Another option is to have a DMX controller, a lighting control system, to determine the time, speed and brightness of the LEDs, this can be pre-programmed to a specific setting for the client or it can be independently updated using a PC.
If illuminated graphics are required they can be printed permanently to the fascia or vinyl graphics, printed or cut, can be applied to the rear or face of the front panel.
LED feature walls offer adaptable lighting solutions for illuminating large format graphics, ambient lighting or for various large format architectural lighting applications. For an alternative large format lighting solution, but with a soft fascia, the Fabric Face Light Box offers various large format options worth considering.
Customer Reviews
Ford '...we were delighted with the product and service you offered us.'
You might also be interested in these related products
What to do next?