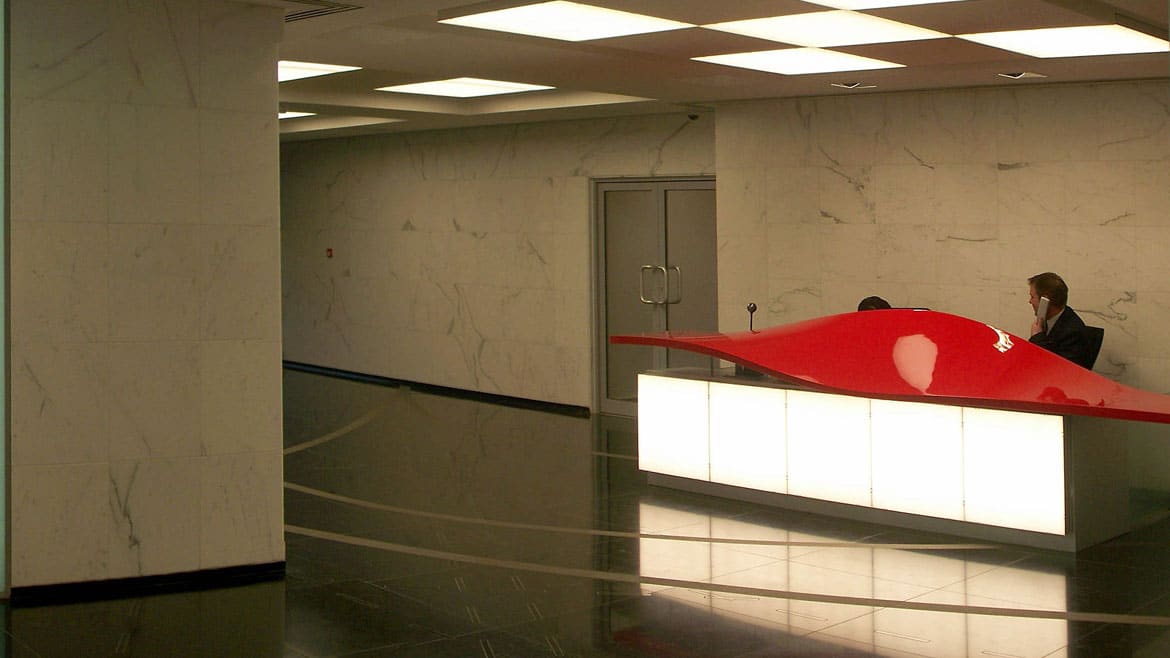 Matrix LED Light Panels
Ultra Thin Light Source (from 8mm deep)
Custom Shapes and Sizes
High Bright Phillips Branded LEDs
RGB colour changing options
Dimmable options
Energy efficient & maintenance free
Indoor or Outdoor
What are LED Light Panels?
LED Light Panels are sheets of clear acrylic that are illuminated from the sides with LED strips to create an ultra thin light source that opens up a whole new world of lighting opportunities.
Why use W&Co LED Light Panels?
W&Co offers the widest range of LED light panel options on the market, whether it be for light sheets with the highest brightness, the most even illumination or at the largest sizes to colour changing and colour temperature options for light panels that can be dimmable and used outdoors.
Applications for LED Light Panels
The uses for LED light panels are vast, from the backlighting of graphics to various transparent and translucent materials such as acrylic, frosted glass, stone (e.g. onyx, marble, alabaster) or even as a standalone lighting source. The LED Light Panel offers solutions for a multitude of lighting applications including: architectural lighting, illuminated display, retail lighting, feature lighting and interiors lighting.
LED Light Panel Construction & Functionality
LED light panels are manufactured from a sheet of high quality clear acrylic with LED light strips fitted along 1, 2 or 4 sides of the panel, depending on the size of the panel and the brightness required. To ensure homogeneous light distribution across the whole panel, the face of the acrylic is etched with a unique grid pattern which reflect the light outwards. To optimise the light output the LED light panels also have a reflective white backing sheet on the rear to ensure as much available light is reflected out of the front as possible.
LED Lighting Options
LED light panels are extremely versatile and can be produced in various bespoke shapes and sizes – even curved - to suit the lighting application required. The LED light sheets can be supplied with different colour temperatures of light by fitting them with warm white through to cool white LEDs (from 3000k to 6500k). For more colourful lighting options the light panels can be fitted with colour changing RGB LEDs. If more control over the brightness is required to create more subtle lighting effect then the LED light panels can be supplied with a dimmable controller so the light can be reduced to the preferred level.
LED Light Panel Life Expectancy
The LED light panel offers a long and maintenance free lifespan as they are made with high quality durable electrical components and are thermally managed by an integrated heat sink. The life expectancy of the LEDs used in the light sheet is over 50,000 hours, which equates to circa 11 years usage based upon 12 hours usage per day.
LED Energy Savings
As well as longevity, LED light panels are also very energy efficient, as you would expect from an LED illuminated product. With their high quality LEDs and low voltage DC power supply, they offer significant energy savings in comparison to traditional lighting.
Alternative Lighting Solutions
For further LED lighting solutions we would recommend viewing other products listed in Feature Lighting such as options for larger format lighting applications available with LED Feature Walls.
Customer Reviews
Ford '...we were delighted with the product and service you offered us.'
You might also be interested in these related products
What to do next?