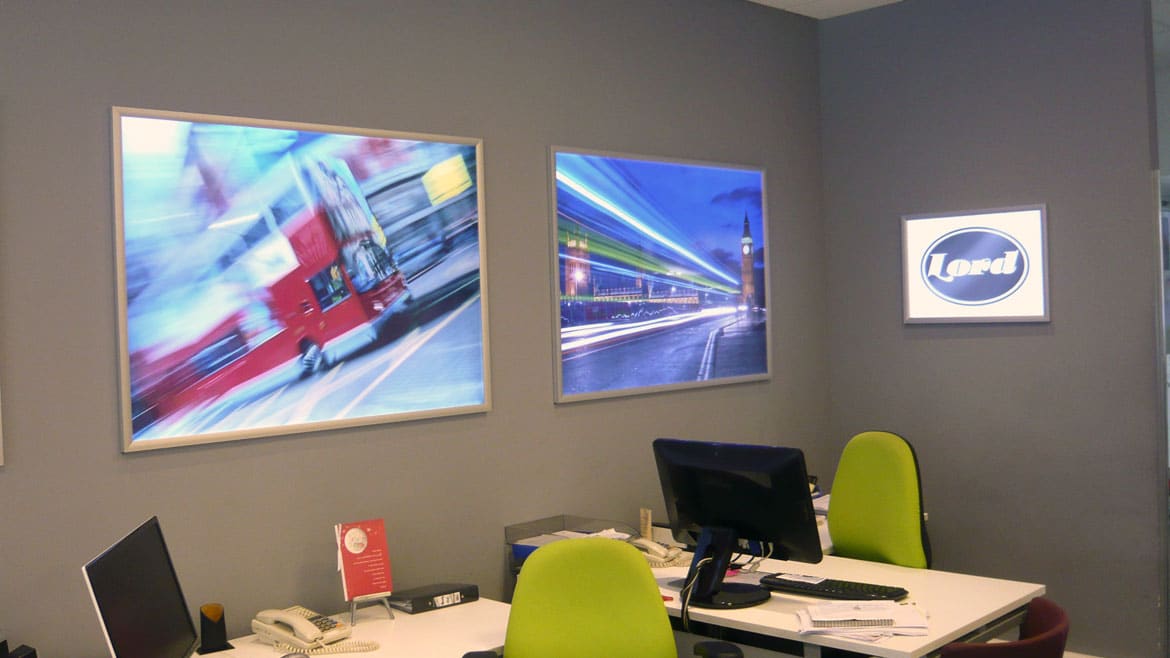 Blade Snap Frame LED Lightbox
Ultra slim - only 27mm deep.
Easy graphic change via 30mm wide snap frame.
Evenly illuminated with LED light panel.
Aluminium soft-curve profiles.
Silver Anodised finish as standard
Stocked Poster Sizes include: A0, A1, A2, A3, A4, 30" x 40".
Custom sizes made to order.
The Blade Snap Frame LED light box is a slimline light box that can be used for indoor advertising and display graphics, making it ideal for applications such as retail promotional displays.
With a depth of only 27mm for the single sided option, the Blade LED Light Box is one of the slimmest light boxes on the market and this means it can fit smartly onto most wall spaces. The slimline depth is achieved by using an LED light panel to illuminate the graphic from behind. The light panel situated in the rear of the lightbox is a thin sheet of pure, clear acrylic which has been specially developed for lighting applications and is illuminated from the edge by a strip of high brightness LED lights giving a bright, even light distribution.
Blade LED light boxes have a 30mm wide aluminium snap frame profile on the front making the lightbox essentially like an illuminated poster frame with a very easy graphic change. The robust aluminium profiles come in a standard silver anodised aluminium finish with other RAL colours available on request.
Customer Reviews
Ford '...we were delighted with the product and service you offered us.'
You might also be interested in these related products
What to do next?