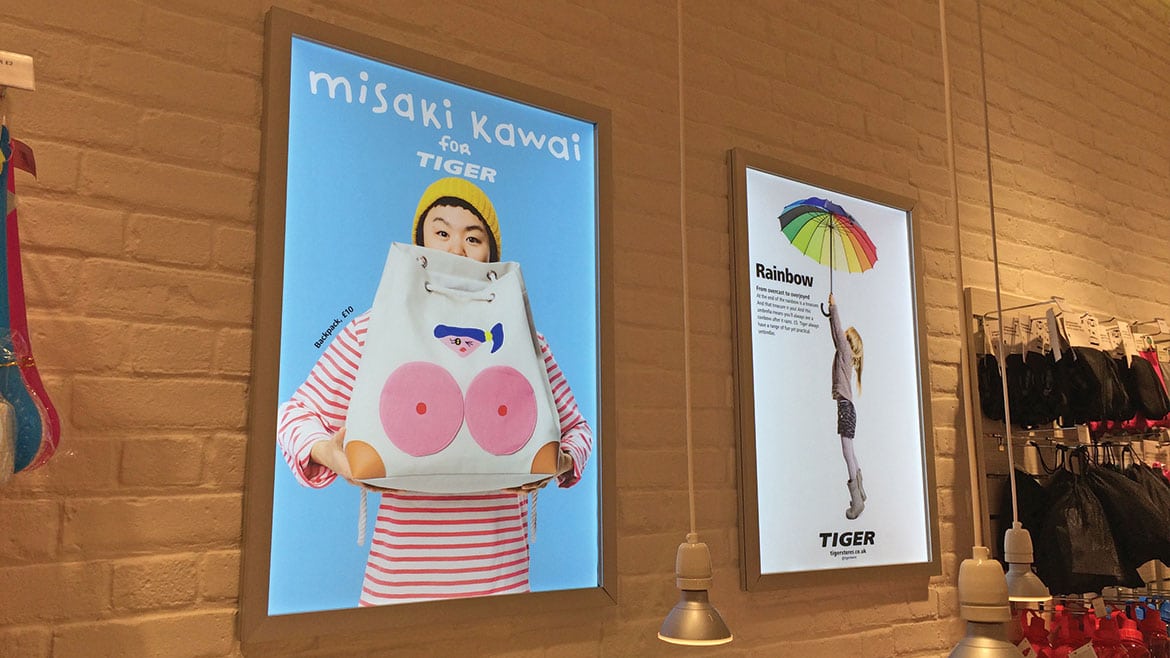 Razor Snap Frame LED Lightbox - Specification
Ultra slim - only 26mm deep.
Superior bright & even illumination.
Illuminated with high bright LED light panel.
Easy graphic change via 32mm snap frame.
Robust aluminium profiles.
Flat, Soft-Curve or Tamper Resistant snap frame options.
A0, A1, A2 & A3 poster sizes in stock.
Bespoke sizes made to order.
Dimensions: Standard poster sizes A0, A1, A2, A3 and bespoke up to 6 sheet (1800mm x 1200mm).
Depth: 26mm deep single sided or 39mm deep double sided.
Snap Frame Profiles: 32mm wide soft-curve, 32mm wide flat or 32mm wide tamper resistant.
Colour: Silver Anodised as standard or RAL colours are available upon request.
Front Sheet: 0.5mm UV resistant clear APET antiglare sheet.
Back Panel: 0.3mm synthetic white sheet.
Lighting panel: 8mm clear acrylic specially developed for lighting applications.*
Illumination: High brightness & long life LEDs** with cable, external transformer and plug.
Cable exit: From side of lightbox base profile as standard, or from rear upon request.
Certification: This product is - CE Certified.

*Brightness can vary slightly on different sized ultra thin lightboxes backlit with LED light panels.

**LEDs used have a long life expectancy rating of L70 Lumen maintenance at 50,000 hours; meaning the LEDs will offer circa 70% of original light output at 50,000 hours if usage.
The specification table below shows the visual, poster and overall sizes for the Razor LED light box:
Item
Power
(W)
Weight
(KG)
Depth
(mm)
Visual size (mm)
Poster size (mm)
Overall size (mm)
W
H
W
H
W
H
A3
14
5.30
26
280
403
297
420
344
467
A2
20
7.20
26
403
577
420
594
467
641
A1
26
10.70
26
577
824
594
841
641
888
A0
38
17.50
26
824
1172
841
1189
888
1236
Razor Specification Gallery
Razor LED Light Box - Product Video
Customer Reviews
Ford '...we were delighted with the product and service you offered us.'
You might also be interested in these related products
What to do next?