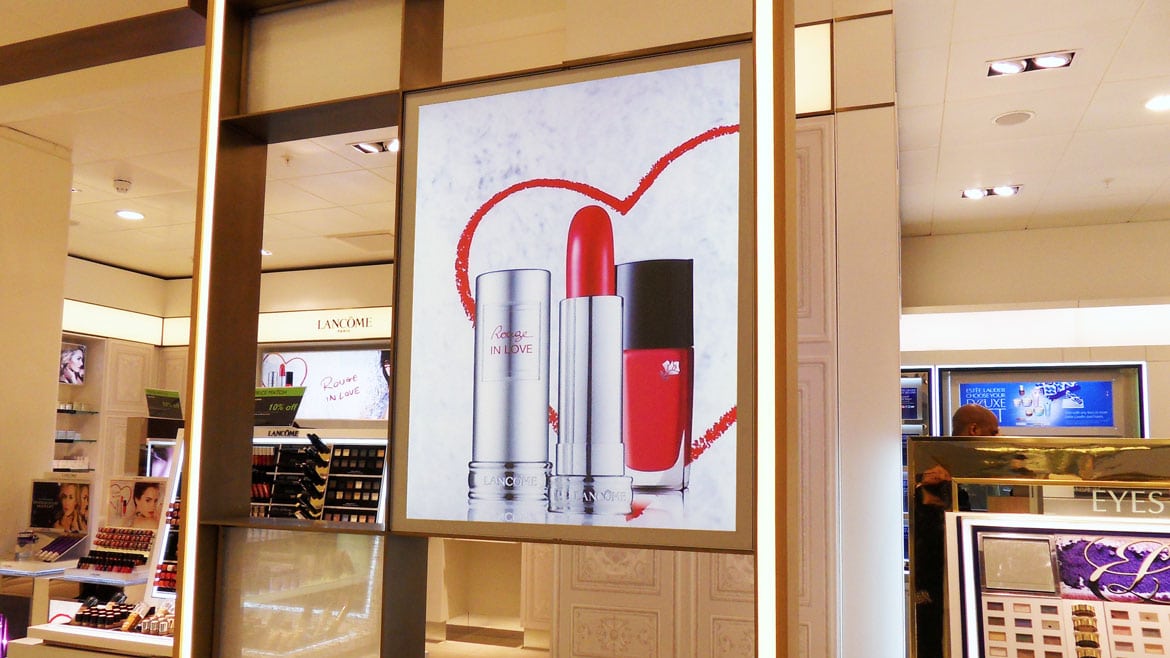 Tanto LED Light box - Specification
Ultra slim at only 24mm deep.
Easy graphic change via magnetic lift-off front panel.
Superior bright & even LED illumination.
Illuminated with high bright LED light panel.
Can be completely recessed.
Robust aluminium profiles.
A0, A1, A2, A3, A4 and custom sizes.
Dimensions: Standard poster sizes A0, A1, A2, A3, A4 and bespoke.
Depth: only 24mm deep single and double sided.
Border: 25mm silver border on front sheet (other colours on request).
Colour: Silver Anodised as standard, or RAL colours are available.
Front Sheet: 1mm thick clear UV resistant polycarbonate antiglare, with magnetic tape to reverse for super easy graphic change.
Back Panel: 0.3mm Synthetic white sheet.
Lighting panel: 8mm clear acrylic developed for lighting applications.*
Illumination: High brightness & long life LEDs** with cable, external transformer and plug.
Cable exit: From side of lightbox back profile as standard, or from rear upon request.
Certification: This product is - CE Certified.

*Brightness can vary slightly on different sized lightboxes backlit with LED light panels.

**LEDs used have a long life expectancy rating of L70 Lumen maintenance at 50,000 hours; meaning the LEDs will offer circa 70% of original light output at 50,000 hours if usage.
The table below shows the visual, poster and overall sizes for this unit:
Item
Weight
(KG)
Depth
(mm)
Visual size (mm)
Poster size (mm)
Overall size (mm)
W
H
W
H
W
H
A4
4.5
24
200
287
210
297
255
342
A3
6
24
287
410
297
420
342
465
A2
7
24
410
584
420
594
465
639
A1
11
24
584
831
594
841
639
886
A0
19
24
831
1179
841
1189
886
1234
Tanto LED Light Box - Product Video
Customer Reviews
Ford '...we were delighted with the product and service you offered us.'
You might also be interested in these related products
What to do next?