Digital Signage or Static Signage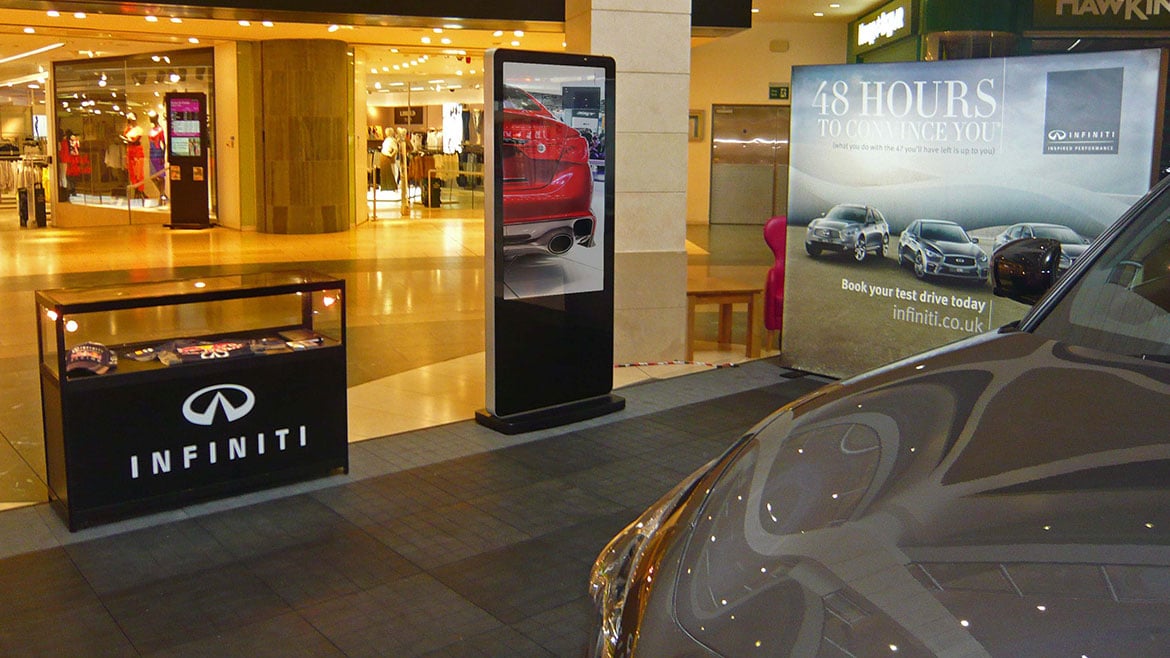 W&Co believes that digital signage is better for captive audiences and static printed signage for the passersby and a combination of both is likely the most effective form of advertising overall.
While each has their own benefits, there is a case for using digital signage and static printed signage as proven to W&Co Displays and Signs by many of their own customers, including: Volkswagen, Infiniti and Lewisham & Greenwich NHS Trust.
In support of the case for static printed signage for quick passing trade, Volkswagen Canterbury made the decision to swap their freestanding digital signage for a static illuminated graphic display after their moving digital roadside promotions were not being noticed by members of the public in quick moving traffic. Whereas Lewisham & Greenwich NHS Trust upgraded their waiting rooms from printed static signage by installing digital signage screens which allowed the hospital to maximise limited advertising space and update their information in real time to captive audience of waiting patients.
Most recently, Infiniti demonstrated just how effective digital signage and static signage can be when used together at concession stands in shopping malls around the UK which acted as pop-up car showrooms. Freestanding digital signage screens were supplied to Infiniti to enable them to display attention-grabbing digital advertising videos alongside a static sign displaying the company's logo and name which was great for constant brand presence.
So essentially the printed signage with a brand name and single promotional message helped draw people onto the stands and the digital signage screens filled in the finer details of the car's features.
Therefore, while digital signage and printed signage have their own individual benefits a clever usage of both in a coordinated advertising strategy offers the best results.
Can't find what you're looking for? Please call us as we can find solutions to 99% of all printing, display, sign, feature lighting & digital signage enquiries.