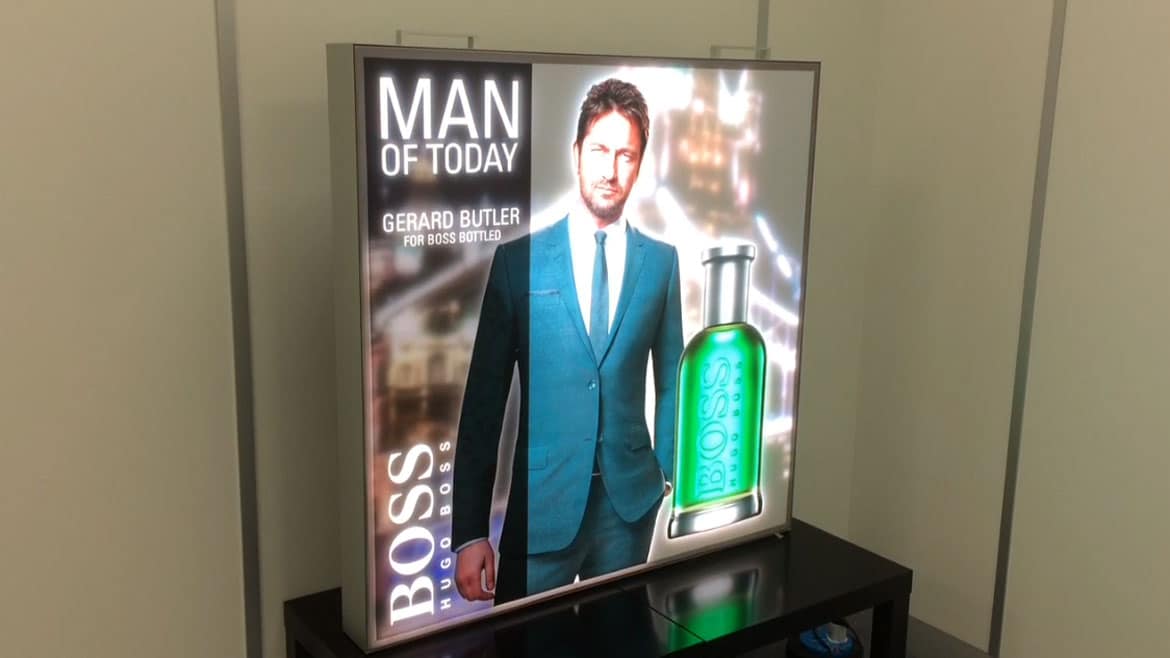 DigiMax Print Animation LED Lightbox - Gallery
Combines high resolution print and moving images.
Bright and even edge-to-edge backlit LED illumination.
Can be made to large bespoke sizes.
Easy Change Print and LED animation sequencing.
Can be wall mounted, recessed or freestanding.
More economical than standard digital signage.
Custom shapes possible.
Soft or hard fascia.
Indoor or Outdoor.
Video Gallery
Print Animation Lightbox - Video
LED Lightbox Animated (Görtz Retail)
Animated LED lightboxes (Audi R8)
Animated LED Light box (BWT)
Print Animation LED Lightbox (Garmin)
Customer Reviews
Ford '...we were delighted with the product and service you offered us.'
You might also be interested in these related products
What to do next?