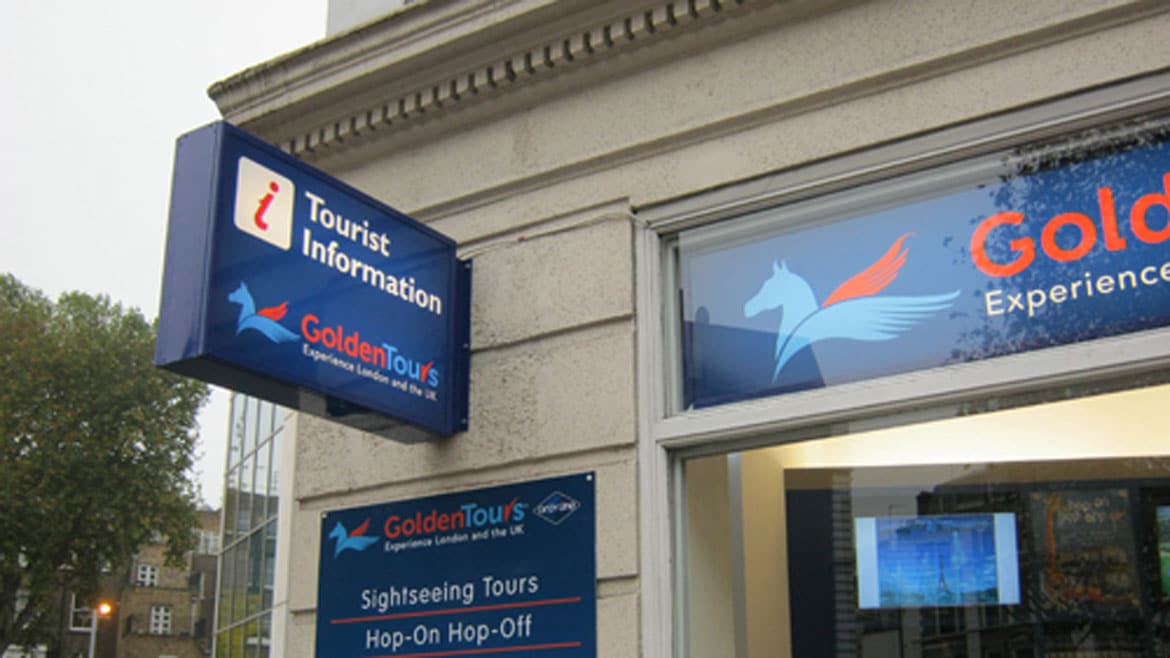 Titan Lightbox Projection Sign
Double Sided
Aluminium with acrylic face panels
Outdoor
Silver anodised or RAL painted finishes available
Side loading
Backlit with LEDs
Standard or Bespoke Sizes
The Titan Lightbox Projection Sign, or bus-stop style sign, is a double-sided illuminated sign box which is fitted so that the sign itself is projecting out at 90 degrees to the wall it is fixed to using a stand-off bracket. The fact the illuminated sign protrudes out from the building heightens the chances that your company name is seen by prospective customers along the high street or in a shopping mall.
High grade aluminium profile at 175mm deep is used to produce the illuminated projecting sign or it can be made at 100mm deep at certain sizes. The projection light box sign can be custom made to various sizes and the aluminium frame can be powder coated to a RAL colour upon request.
Both sides of the Titan lightbox projecting sign are usually illuminated internally by energy efficient LEDs, or we can offer fluorescent tubes if preferred.
The backlit graphics for the faces of the lightbox sign can be produced in a few different ways including: applied self adhesive vinyl; print direct to the acrylic panel; or as a print 'sandwiched' in-between an opal acrylic diffuser and a clear acrylic panel.
For a more bespoke projection sign you may consider a custom projection sign, please contact a member of our sales team for more details and advice.
Customer Reviews
Ford '...we were delighted with the product and service you offered us.'
You might also be interested in these related products
What to do next?